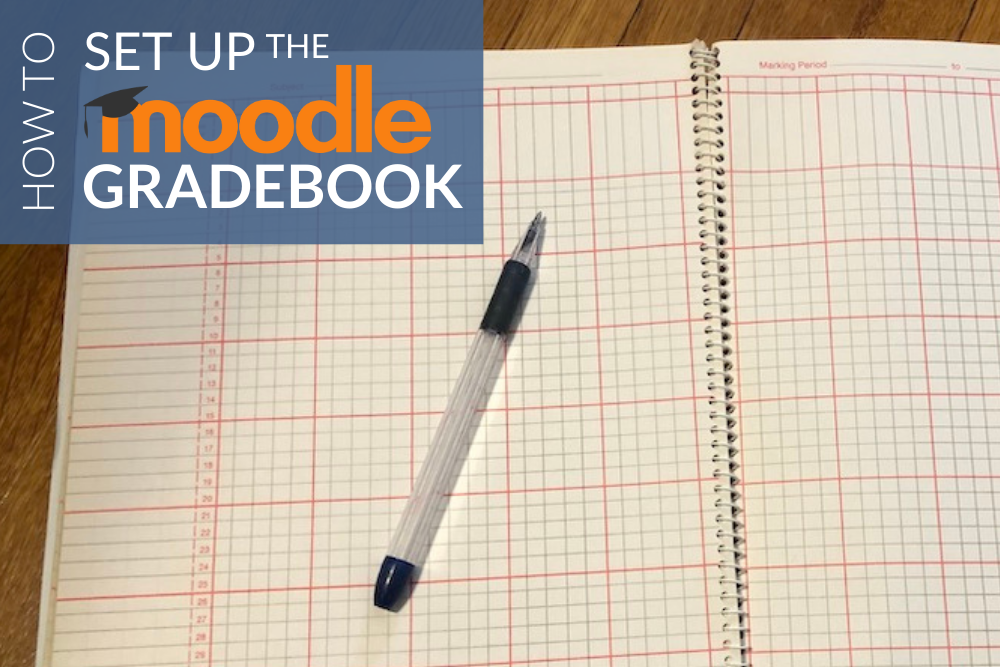 How to Set Up the Gradebook (Part 2)
---
---
Click here to read Part 1 on creating categories and categorizing assessments.
Once you have finished creating all the necessary categories and organizing all the assessments within these categories, the next step is to assign weights to each category and to each assessment within these categories.
Assign Category Weights
Begin by assigning weights to each category according to the weighting in the syllabus. To do this, simply enter the numerical value in the text box to the right of each category heading.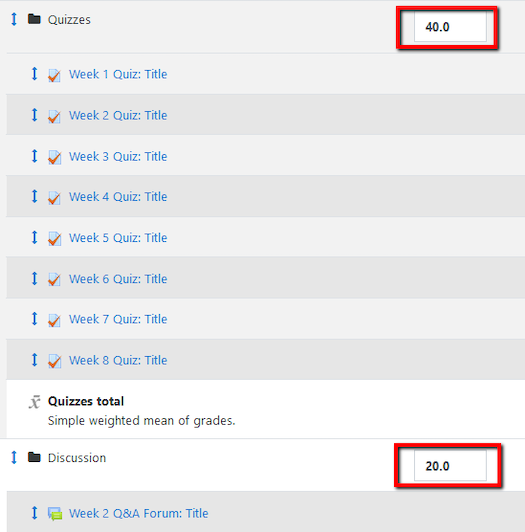 Assign Assessment Weights within Categories
The next step is to assign weights to the assessments within each category. If assignments within categories are not equally weighted, assign individual weights by following this process:
Select "Edit Settings" from the dropdown "Edit" menu to the right of the category heading.
From the Aggregation menu, select "Weighted mean of grades" (Note: There are a variety of options of aggregation methods.)
Now you should see value boxes under the "Weights" column for each assessment in that category.
Assign weights to each assessment, according to the syllabus.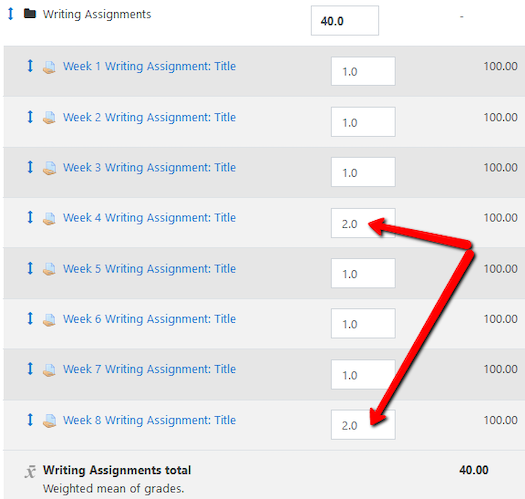 Don't forget to save your changes on the Gradebook Setup page.
Final Check
The last step in the process of setting up the gradebook is to check to make sure that everything is in working order. Here are some things that you should be sure to check:
Verify that all assessments are within the proper category and that they appear in the same order as they do on the Course Homepage.
Verify that the categories are properly weighted.
Verify that all assessments are properly weighted.
Save any final changes.
Congratulations! You are now one step closer to getting your course ready to facilitate.
---
---
How to Set up the Gradebook (Part 1)
How to Embed Links and Videos in Moodle