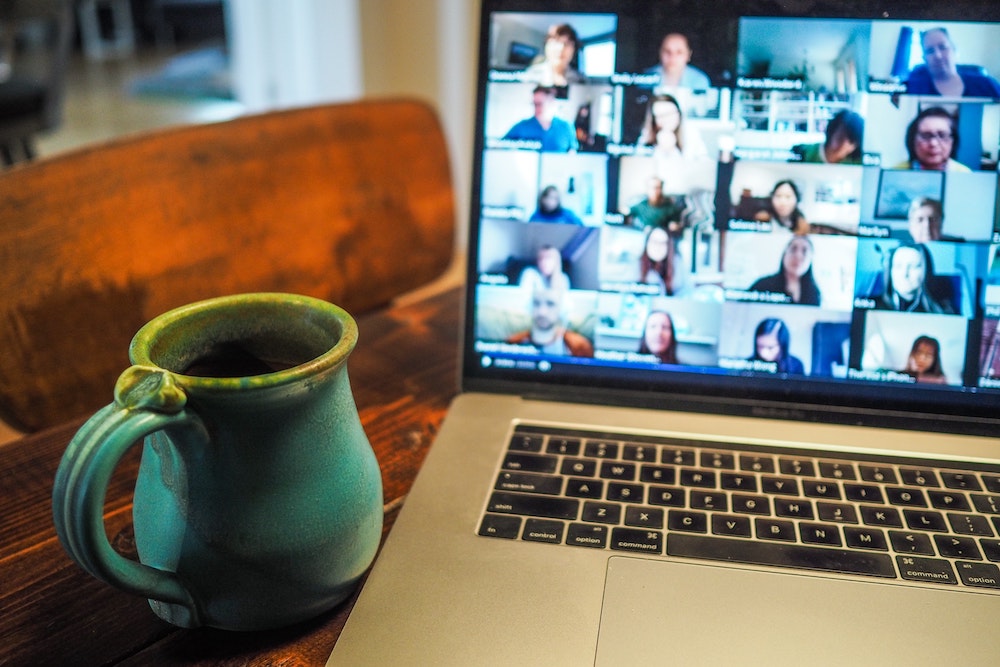 Video Conferencing for Meetings
---
---
There are many technologies we can use for communication these days. Email, texting, WhatsApp, SnapChat, Facebook, Twitter. The list goes on and on. In this post we want to highlight two video-conferencing technologies that can be used effectively for collaborative learning: Zoom and Google+ Hangouts.
Google Meet is a free web-based app that can be used to make voice and video calls. It also includes a chat feature. It is easy to add multiple people to a Google Hangout. The video call feature includes a screen-sharing option. Google Hangouts can be easily integrated with other Google tools. For example, if you set up a meeting with someone and send them a Google Calendar invitation, you can include a link to a Google Meet as part of the calendar item. (Depending on your Google Calendar settings, the link may even be included as a default.)
Zoom has both a free plan and paid options. The free account will allow you to host meetings with up to 100 participants for up to 40 minutes, with unlimited one-on-one meetings. Like Google Meet, it includes chat and screenshare features. Zoom allows you to divide into breakout rooms, which can be used to allow smaller groups of students to have a discussion. The 40 minute limit is a drawback to using Zoom meetings for group work in the free version.
These technologies can be used to encourage interaction between students and also between student and teacher. Teachers can make use of Zoom/Google Meet to hold online office hours. For example, a teacher could set up a recurring meeting in her Google Calendar from 8-9pm on Tuesdays for each week of her online class and invite her students to the meeting. If a student has a question, he can simply click on the Met link anytime between 8 and 9 on a Tuesday night and join a meeting with his teacher.
Another way teachers can make use of Zoom/Google Meet is to hold an orientation session at the beginning of their online course. We recommend scheduling the orientation meeting on the first or second evening of the course. Online learners are busy people so it is usually a good idea to email your students at least a week before the course opens to tell them about the orientation session. Give them the date and time, and any instructions they might need about how to join the online meeting. If you are using Google Meet, it is possible to record the orientation meeting so that any student who is not able to join at the scheduled time can watch the recording later.
Zoom/Google Meet can also be used to encourage collaboration between students. Teachers can divide their class into small groups and ask the groups to meet to discuss a case study or talk through discussion questions or collaborate on a research project. The group members can then email each other to find a time when they are all available to meet. If the groups are working on an assignment together, you might want to allow one group member to submit the assignment on behalf of the whole group. If the groups are meeting to have a discussion, you might want to ask each group member to turn in a short summary of what they talked about.
---
---
Moodle Books and Lessons
Forum Subscriptions in Moodle